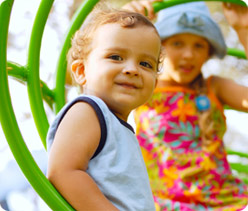 Emergency Information & Releases
For Children and
Those Who Care for Them
You only leave your children with people you trust. But have you given these trusted care providers the information and legal authorizations they need to successfully navigate an emergency situation for your child?
Pediatrician & Dentist Information
Health Insurance Information
Medical Allergies & Conditions
Emergency Contacts
Immunization Records
Babysitters
Nannies
Grandparents
Neighbors
Friends
Equipping Your Child's Caregiver is Essential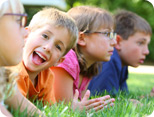 The Family Care Card should be carried by a temporary caregiver and presented at a hospital or clinic in an emergency to provide access to the pertinent medical and legal documents needed to ensure that your child receives the best care.

Keeping Parents Informed
Anytime your child's Minors Matter Family Care Card is used to access your child's information - you'll know. DocuBank will immediately send you an email alert, including information about who used the card so that you can follow up.
All Families with Kids are Special
You may have a blended family with step-children, adopted children, or other personal situations that help to define your family. Custody exchanges, temporary guardianship and travel with children who have a blended family structure can prove challenging - even in the best of situations.
The Minors Matter Family Care Card provides immediate access to the documents needed by your child's caregiver -- regardless of how they are or are not related to you or your child.

Your child may have a chronic medical condition or other special needs. Minors Matter can provide prompt access to the most critical information that a medical care team might need in an emergency.
DocuBank is a registered trademark of Advance Choice, Inc.