Estate Planning Attorney Affiliations

The American Academy of Estate Planning Attorneys is an exclusive, national membership organization serving the needs of attorneys and law firms who focus on one or more of the following areas: estate planning, elder law, post mortem services and financial services. The Academy fosters excellence in planning and complete wealth care services among its members by providing top-of-the-line resources.
The Academy offers a total solution to the needs of the estate planning attorney's law practice. With integrated marketing systems and one-on-one practice management support, members transform their practices into thriving, efficient, successful businesses. In addition, the Academy's unmatched legal education and document production software and systems make it possible for members to help clients effectively plan their estates. As a result, individuals maintain control over their assets and ensure that their families are cared for after they're gone.
For more information: www.aaepa.com
---

No matter how much expertise and professional knowledge you have in the estate planning field, your financial success ultimately depends on how efficiently, quickly and accurately you can produce your documents. WealthDocs is flexible and sophisticated enough to serve the needs of today's estate planning practitioner. As an open architecture system, it is a new - and completely unprecedented approach to document assembly - using commercially available software applications: Hot Docs© for the document assembly engine, and Microsoft Word© for word processing.
Planners no longer need to be held hostage to proprietary systems that are leased (not purchased liked WealthDocs) and that must be returned when expensive lease payments are stopped. Upgrade to an up-to-date, customizable document assembly system that can integrate with all Hot Docs© database, billing and other automated documents used in today's law practice.
For more information: www.wealthcounsel.com
---

At ElderCounsel we offer more than document drafting software. We give law firms the personal attention they deserve, with all of the education, training and support they need to nurture and grow a successful elder law practice. This is all done with our core values at the top of mind at all times. We help our members retain existing clients and attract new ones all while ensuring that they stay up-to-date with the latest case laws and documents needed.
We know serving the growing population of older adults, people with disabilities and wartime Veterans is not only an honor, but it is very rewarding practice area for attorneys. Our passion is to help each attorney better serve their clients, and to make them successful business owners.
For more information: www.eldercounsel.com
---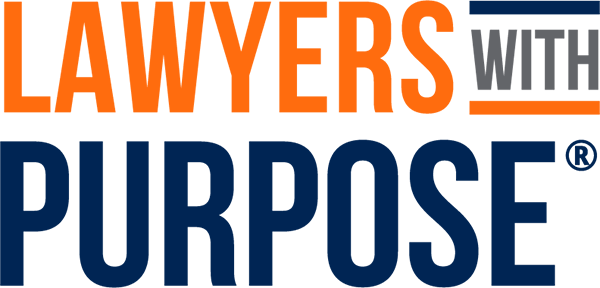 Lawyers with Purpose is a membership organization for attorneys practicing in estate planning, elder law, Medicaid planning, asset protection, Special Needs planning, and/or VA Benefits. The LWP Client Centered Software (LWP-CCS) includes wills, healthcare proxies, powers of attorney, our industry exclusive personal needs plan, IPug™ trust, completed gift trust, Medicaid qualification software and VA Benefits qualification software.
For more information: www.lawyerswithpurpose.com
---

The National Network is a cooperative alliance of nationally recognized estate planning attorneys from across the country. Together they provide one another with the support and tools needed to serve their clients better while building highly successful and rewarding practices.
The fundamental elements of this system focus on offering you:
Educational opportunities
Support from scholars and practitioners
Practice development strategies
Practice management techniques
The National Network is your passageway to an outstanding selection of resources designed to improve every aspect of your practice. Gain a competitive edge in the estate planning profession!
For more information: www.nnepa.com
---

Estate Planning and Elder Law professionals turn to us as their main resource for the latest planning strategies. We provide the most comprehensive productivity system on the market with an easy-to-use document drafting system, extensive continuing education, thought-provoking discussion forums, and more.
Tailored Planning
Flexible, intuitive systems help you develop plans tailored to your client's individual circumstances in the context of current federal and state laws.
Increase Efficiency
Analyze each client's unique situation, then generate accurate, complete, and effective documents - every time!
Minimize Risk
A systems-based approach to document drafting ensures consistency across your planning and automatic updating means your documents are never stale or outdated.
Create Superior Documents
Founded by renowned Trusts and Estates attorneys, Jonathan G. Blattmachr and Michael L. Graham, InterActive Legal provides the solutions necessary to tackle complex 21st century planning challenges.
Get The Best Support
Get first-class training and support with live and recorded classes, audio/visual tutorials, and personalized coaching opportunities. Experienced in-house attorneys answer your content questions, while our technical team makes sure your system runs at top efficiency.
Save Time and Money
More than just the best document drafting system, InterActive Legal offers you the most comprehensive productivity system on the market with keystroke access to the resources your firm needs for increased profitability!
For more information: www.InterActiveLegal.com
---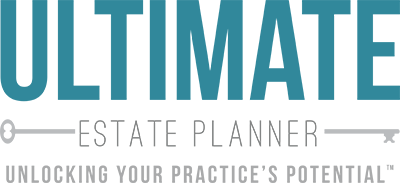 The Ultimate Estate Planner, Inc. provides practical, tested and proven technical and marketing products to help estate planning professionals of all kinds - - attorneys, financial advisors, CPAs, and life insurance agents - - throughout the country build their practices. It offers a variety of resources to estate planning professionals, including educational teleconferences with some of the nation's leading experts on a variety of topics, unique and cutting-edge legal document forms like the IRA Inheritance Trust®, seminar marketing products, practice-building tools, and much more!
For more information: www.ultimateestateplanner.com
---

The National Academy of Elder Law Attorneys, Inc. is a non-profit association that assists lawyers, bar organizations and others who work with older clients and their families. Established in 1987, the Academy provides a resource of information, education, networking and assistance to those who deal with the many specialized issues involved with legal services to the elderly and people with special needs.
The mission of the National Academy of Elder Law Attorneys is to establish NAELA members as the premier providers of legal advocacy, guidance and services to enhance the lives of people with special needs and people as they age.
For more information: www.naela.com
---

The Life Care Planning Law Firms Association is a national network of holistic law practices that offer legal services, care coordination and advocacy support to help elderly clients and their families respond to the challenges of aging, long-term illness and disability.
Life Care Planning is a holistic, elder-centered approach to the practice of law that helps families respond to every challenge caused by chronic illness or disability of an elderly loved one. The goal of Life Care Planning is to promote and maintain the good health, safety, well-being, and quality of life of elders and their families. Elders and their families get access to a wider variety of options for care as well as knowledgeable guidance from a team of compassionate advisors who help them make the right choices about every aspect of their loved one's well-being.
For more information: www.lcplfa.org
---

Advanced Planning Solutions, LLC provides cutting-edge practice tools to the estate planning community. We equip estate planning professionals with the leading systems to manage trust funding and trust settlement services. Our professional software tools automate and standardize these critical stages of the estate process, making cumbersome administration efficient, accurate, and profitable. By using our software systems to manage these tasks effectively, practitioners can ensure that their clients' estate plans work and that their objectives are successfully achieved. Our systems also integrate with Connect2A, WealthDocs™, and contain DocuBank® enrollment forms.
For more information: www.advancedplanningllc.com
---

ElderLawAnswers is a national network of more than 750 law firms in 49 states who serve older clients and their families. Much of their work involves guiding them through the often-intimidating system of financing long-term care.
In addition to an easy-to-use attorney locator, which enables consumers to find local, qualified elder law attorneys; ElderLawAnswers provides a wealth of consumer-oriented information on elder law and estate planning issues, elder law calculators, an elder law glossary, and newsletters that are designed to assist consumers.
For more information: www.elderlawanswers.com
---
Financial Professional Affiliations
5Q Group

5Q is a two-pronged program that:
Shows you how to get in front of people with money who have an advisor
Shows you how to use the 21-Point Checklist to get those people to leave their current advisor and move all their accounts to you
Conventional marketing only gets you in front of do-it-yourself investors and people with no money (but you already knew that).
Why? Because that kind of marketing tries to lure people with "learning." But an AARP and US NEWS survey ranked "education" (or "learning") as dead last on a list of things retirees spend their time doing. Is it any wonder that it only works to get people looking for a free meal and the handful of do-it-yourselfers whose hobby is learning?
In contrast, all of our marketing leverages the one thing that retirees do spend their time on. And as a result we get people with money.
But most of them will have an advisor. That's where the 21-Point Checklist comes in. It's the secret sauce that gets everyone to move their accounts away from their current advisor and over to you. It turns out that there is one thing that gets everyone to leave their current advisor regardless of how good they have it or how few problems they think they have. And the 21-Point Checklist helps them identify up to 21 examples of that one thing in their current situation.
When you combine getting in front of the right people with a tool to get those people to move everything to you, you've got a surefire recipe for success.
---
First Financial Education Centers, LLC

Since 1987, First Financial Education Centers, LLC has been assisting people plan for and enjoy their retirement years with relative peace of mind, free from the worry of outliving their retirement funds. First Financial Education Centers, LLC is a proud member of the Better Business Bureau of Northeast Florida.
The company has grown from one office in 1987 to a network of 60 affiliate offices located in 27 states, and growing. First Financial Education Centers, LLC and its affiliates utilize the professional wisdom of Registered Financial Counselors, Certified Financial Planners, Certified Estate Planners, Certified Public Accountants, Trust Attorneys, Chartered Mutual Fund Advisors, Chartered Life Underwriters, Certified Financial Advisors, and numerous other financial, estate, and insurance professionals in the development of sound financial and estate planning.
The firm offers planning for retirement and well-being by assessing key aspects of each client's life in every area having an impact on the client achieving a safe, sound, and secure retirement. Some of the areas reviewed with the client are: Durable Power of Attorney, Living Will, Health Care Surrogate/Power of Attorney, Revocable Living Trust, Life Insurance Planning, Retirement Savings Planning, Income Needs Planning, Planning to ensure retirement funding lasts throughout the client's retirement, Estate Planning, Long Term Care Planning, and other areas.
First Financial Education Centers, LLC also trains financial and insurance professionals located throughout the United States, in professionally and ethically fulfilling their fiduciary responsibilities to their clients in every area of financial and estate planning.
First Financial Education Centers, LLC refers investment clients to First Financial Advisors, LLC for investment advice. Fee based advisory services are offered through First Financial Advisors, LLC, a Registered Investment Advisor.
For More Information: www.financialeducationcenters.com
---

SCSA educates professionals to work more effectively with their senior clients. We believe that the right kind of planning, recommendations and referrals can make aging a state to be savored instead of a fate to be feared. For those who work with seniors, that means understanding the key health, social and financial factors that are important to seniors—and how these factors work together.
Certified Senior Advisors (CSA) have supplemented their individual professional licenses, credentials and education with knowledge about aging and working with seniors. Know what those licenses, credentials and education signify. The CSA designation alone does not imply expertise in financial, health or social matters.
For More information: www.society-csa.com
---

The National Association of Estate Planners & Councils (NAEPC) is a national organization of professional estate planners and affiliated Estate Planning Councils focused on establishing and monitoring the highest professional and educational standards. NAEPC fosters public awareness of the quality services rendered by professionals who meet these standards. NAEPC builds a team approach involving cross-professional disciplines to better serve the public's need in estate planning.
For More Information: www.naepc.org
---

The mission is to educate, promote, and support financial, legal, and tax professionals who understand the needs of estate planning, enabling them to work either alone or with other like minded professionals, with the goal of bringing to every client a custom tailored estate plan designed not only to preserve, protect, and pass on their wealth in the most efficient manner available under the law, but permits each client to control their estate during their lifetime even should they become incapacitated.
For More Information: www.nicep.org