DocuBank Platinum Providers
The Platinum Providers are a select group of estate planning attorneys who have been providing DocuBank to their clients for more than 20 years. We're proud to recognize their unwavering dedication to their clients and their committment to ensuring their clients' advance directives will be accessible when needed.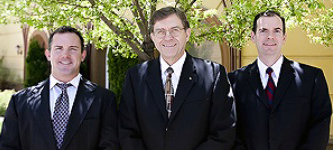 Bradley Anderson, Gerald Dorn &
Bryce Rader
Anderson, Dorn & Rader, Ltd.
Reno, NV
www.wealth-counselors.com
Anderson, Dorn & Rader have been proud to offer DocuBank for 20 years. It gives our clients peace of mind knowing that they and their loved ones have immediate access to all of their health care documents in times of an emergency.
Bradley B Anderson: "After being rushed to the emergency room several years ago, not only did DocuBank provide all of my Advance Health Care Directives but they took it one step further – they provided the information needed so that my primary care physician could be notified."
Anderson, Dorn & Rader, LTD has been providing quality estate planning in northern Nevada since 1995. Whether you need an attorney for your foundational planning, tax and asset protection planning or the time comes when the estate needs to be administered after a death, our team of qualified professionals is there to help you and your loved ones through this important process. We present free educational seminars on estate planning monthly.
---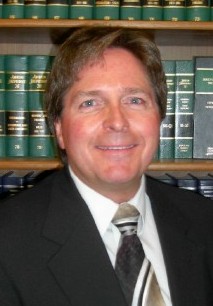 James Burau
Law Offices of James K. Burau, Ltd.
Incline Village, NV
www.jamesburau.com

"While out of town, a client was driving and began to have chest pain and other symptoms consistent with heart attack. The client was able to drive himself to a nearby emergency room, but upon arriving, was unable to speak. Recalling his DocuBank enrollment, he was able to present his DocuBank card to the emergency room staff and it was used to contact his wife and initiate his admittance and vital early treatment. Being enrolled in DocuBank not only assisted the hospital in contacting our client's next of kin, it also assisted in him receiving potentially life-saving treatment more rapidly than if he had entered the hospital with no way to effectively communicate."
Jim Burau's practice focuses primarily on wealth preservation planning for higher net worth clients. He employs a counseling-oriented approach to ascertain the client's estate and business planning goals, and then designs a plan which integrates the client's tax- and non-tax related goals with their hopes and concerns for their loved ones. He is a graduate of the University of Alaska, Fairbanks (BS 1981) and the University of San Francisco School of Law (JD 1989).
---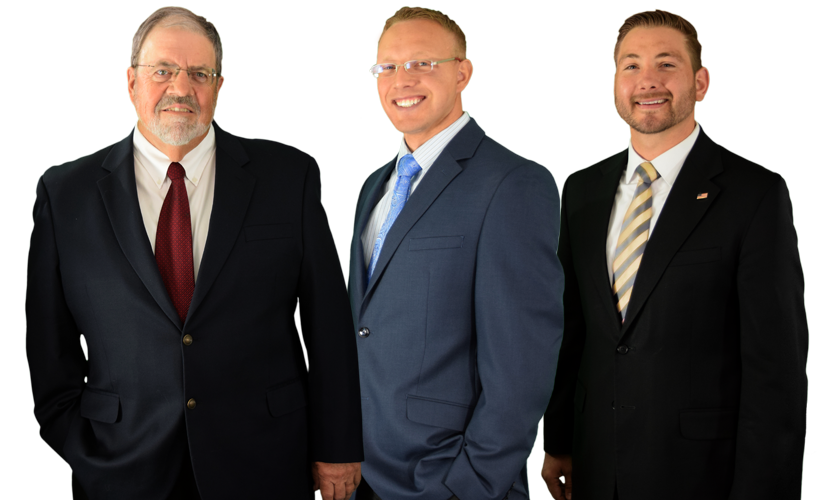 Larry Deason, Shawn Garner & Adam Hansen
Deason Garner Law Firm
Yuma, AZ
www.deasongarnerlaw.com

When it comes to our clients and their Estate Planning, our firm believes that their planning should not just be a collection of documents, but efficient and useful plan for real life. Part of the purpose of planning is for the documents to be available and ready for emergencies or changes in health. One of the benefits of our planning is the offering of DocuBank as part of our client's planning. Their Health Care Documents are available at the click of a button or call for when they need it most- in an emergency. Our mission of efficient and useful planning is paired with DocuBank's mission to support availability of documents.
We saw the benefits of DocuBank when one of our Attorneys suffered a stroke. He was admitted to the hospital and his wife called DocuBank. His documents were faxed to the hospital in 2 minutes time and provided important information for the doctor's to reference for his care. DocuBank services help make the difference for our clients when they need it most.
The Team of Attorneys at the Deason Garner Law Firm offer unique backgrounds and over 40 years of legal experience. Since they practice exclusively in Estate Planning and Elder Law, their focus allows clients and those within the community to rely on accurate and the most up to date practices and options in these areas of law. Beyond their law practice, they live and practice full-time in Yuma allowing them to know and support the Yuma community well.
---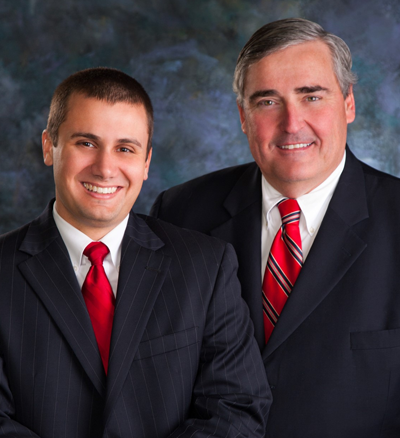 Dennis Duffy & Ryan Denman
Duffy Law Office
Davenport, IA
www.duffylawoffice.com
Dennis Duffy: "Duffy Law Office enrolls clients in a complimentary year of DocuBank. DocuBank allows our client to have their medical powers of attorneys with them at all times in case of emergency. We just recently had a long time DocuBank client update their estate plan and they were very excited to get the complimentary year again as their membership is up for renewal and they like having the reassurance of carrying the DocuBank card with them."
Dennis D. Duffy is the founding attorney of the Davenport, Iowa law firm, Duffy Law Office. Dennis combines an extensive background in business with a wide range of legal experience to provide his clients with a uniquely practical perspective. An attorney since 1989, he now devotes his practice primarily to estate planning and asset protection. Mr. Duffy also offers frequent educational seminars on a variety of estate planning topics to both the general public and private groups in the Quad Cities area.
Ryan Denman is a senior associate attorney at the Quad City Law Firm, Duffy Law Office. Ryan's goal is to preserve his clients wealth while giving them peace of mind and unparalleled service. He joined Duffy Law Office in 2011 after graduation from the University of Iowa, College of Law.
---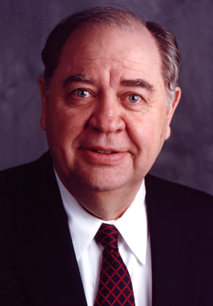 John Hall & Phillip Wylkan
Hall & Wylkan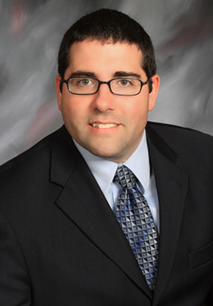 Fremont, OH
www.2helpseniors.com

Committed to providing their clients with the highest quality estate planning services, the Hall and Wylkan Law Firm staff offer advice on wills, trusts, health care power of attorney, Medicaid and Medicare planning, tax planning and qualified retirement plan distribution, organ donations, powers of attorney and federal, estate and gift tax returns. Their first priority is to meet their clients' needs with compassion and professionalism.
John F. Hall has been practicing law for over 35 years. His general practice gave him the chance to become well versed in several different areas of the law, including estate planning and tax law, probate, civil matters, real property and business law.

Phillip T. Wylkan is a Certified Elder Law and Estate Planning Attorney. When Attorney Wylkan joined Attorney Hall's practice, he began to immerse himself in the subjects of elder law, estate planning and probate. As part of the practice, he prepares comprehensive estate plans incorporating such documents as revocable and irrevocable trusts, last wills, pour over wills and any other documents which assist clients with all of their planning needs. Attorney Wylkan also enjoys the opportunity to speak and educate other professional, civic groups and the public on Medicaid, Estate Planning, Veterans Benefits and many other Elder Law issues.
Phillip T. Wylkan received his Bachelor of Science in Political Science from Rutgers University and his Juris Doctorate from Lewis and Clark Law School, Portland Oregon.
---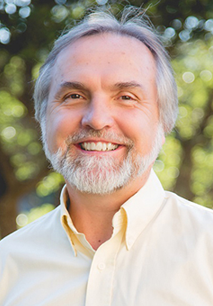 Thomas Hall
Braun & Gresham
Dripping Springs, TX
www.braungresham.com
"Registering our clients in DocuBank is another added benefit to our estate plans, and provides additional peace of mind for our clients."
One night in 1994, Thomas got a call from an emergency room in regards to one of his clients. He had to quickly find the client's advance directives in his safe and send them over to the hospital. This made him think that there must be a quicker and safer way for hospitals to access his client's documents. After some research, he found DocuBank, and has been using them as a valuable client resource since. When he joined Braun & Gresham, he shared his knowledge with another experienced estate planning attorney, Margaret Menicucci, who began to use DocuBank and continues to do so today.
After graduating with honors with a Doctor of Jurisprudence from Creighton University School of Law in Omaha, Nebraska, Thomas started as a private-practice attorney, specializing primarily in estate planning, conservation easements, real estate, probate, and nonprofit corporation law. In 2009 he joined Braun & Gresham, PLLC and has become a great asset to the team who specializes in the needs of rural landowners.
---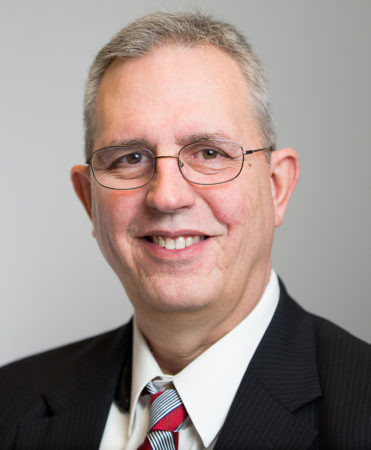 Rex Hogue
Haiman Hogue
Frisco, TX
www.haimanhogue.com
"I tell clients what DocuBank does, and tell them they have two choices. They can sign up for DocuBank or carry their red book everywhere they go. It's such a great service and the cost makes it an easy decision."
Mr. Hogue has been practicing law since 1993. He limits his practice to estate planning, estate and gift tax planning, business planning, asset protection planning, probate, and estate administration, working with estates up to $300 million. He designed the family limited partnership in the case of Estate of Kelley v. Commissioner, TC Memo 2005-235. The case was decided in 2005 and is considered a huge taxpayer victory. He has authored two books, Practical Estate Planning and Biblical Principles of Estate Planning, and co-authored the Family Limited Partnership Practice System, a six-volume set designed for attorneys published by WealthCounsel, LLC.
Mr. Hogue married his wife, the former Dottie Malpass, in February 1992. They have three children, David (born in May 1993), Laura (born in December 1994), and Stephen (born in March 1998). Dottie, a former schoolteacher, is now is a full-time mother.
---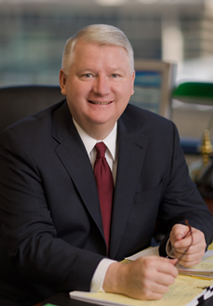 Randy Holmgren
Jones Waldo
Salt Lake City, UT
www.joneswaldo.com
"DocuBank is an idea that was well ahead of its time, and even though 'cloud' document storage has arrived, no one does it better than DocuBank. When I'm in a meeting with clients, I pull my own DocuBank card out of my wallet and explain to clients how it would function to provide medical providers with important health and medical information about me if I 'keeled over' in some place away from home – particularly if I was alone and unconscious. As with all estate-planning, some people scoff at the thought that such a thing could happen to them, but the more realistic of them embrace the DocuBank system."
Randall "Randy" Holmgren's practice focuses exclusively on estate planning, asset-protection planning, and business succession planning.
For owners of businesses, farms and ranches, Randy helps families engineer succession plans that, if desired, can keep such companies going into the coming generations. Issues of tax-savings must be weighed in the light of family dynamics in deciding which children can and will lead the business and how family members outside the business will respond.
---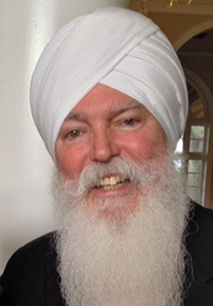 SJ Khalsa
The Khalsa Law Firm, PC
New York, NY
www.khalsalaw.com
"Integrity is the foundation upon which the Khalsa Law Firm is built. Not only do we provide our clients and their families with peace of mind by preparing impeccable estate plans, we ensure our client's plans work. DocuBank is critical to this mission. It is DocuBank that assures the documents we prepare are available to our clients if the worst should happen. In other words, DocuBank makes sure we are there for our clients at a critical turning point in their lives. For this very important reason, the Khalsa Law Firm provides all clients with their first year of membership at no-charge, and has been doing so for more than twenty years.
"In 1995, when I began to limit my practice solely to estate planning and elder law, I began experimenting with ways to provide my clients with copies of their healthcare documents. I tried shrinking them down to wallet size, but, somewhat humorously, while they were very cute, they could not be read because they were too small. At about that time the New York Times even ran an article on how when people were in the hospital needing their healthcare documents, those documents were in their apartments, unavailable for use. It was shortly thereafter that I found DocuBank and it was love at first sight. DocuBank is the perfect solution for having healthcare documents at the right place at the right time."
S.J. Khalsa, author of the new book Estate Planning Essentials: A Guidebook for Today's Modern Families, has been in private practice in New York since 1974. His estate planning practice covers a wide range of issues: Living Trusts, Trust Administration, Probate, Medicaid Asset Protection Trusts, Elder Law, Family Limited Partnerships, Business Succession Planning, Guardianships, and Trusts for Children with Special Needs.
---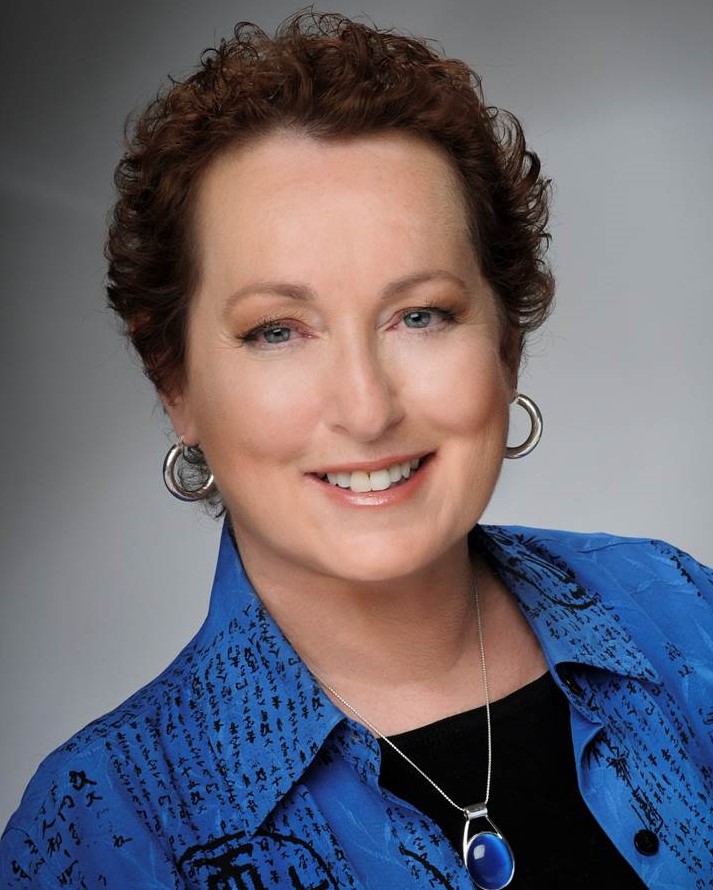 Ilene L. McCauley
Law Offices of Ilene L. McCauley, Ltd
Scottsdale, AZ
www.ilmlaw.net
"I have many stories about DocuBank. One of the most compelling, is a story about a gentleman close to retirement, who purchased a new motorcycle. He was single and he completed his estate planning with me but, against my advice, refused to sign up for DocuBank.
A few months later he was driving his motorcycle downtown and was involved in an a serious accident. This gentlemen was an insulin-dependent diabetic and at the time of the accident had no identification with him. He was unconscious at the scene. Not knowing this crucial piece of information, the doctors gave him an incorrect IV. He was in the hospital for many, many months as a result. When he got out of the hospital he came to my office and said, 'You were right! If I would have had my DocuBank card they would have known I was a diabetic. It could have saved me 3 months in the hospital!' We immediately signed him up.
"Since then, everyone MUST sign up for DocuBank!"
Ilene L. McCauley is an Estate, Business and Tax Planning Attorney and has been a member of the State Bar of Arizona since 1982. She is a member of Wealth Counsel and has a "superb" rating from AVVO. Ilene is a noted speaker on topics such as "Estate Planning is All About Control", "Pet Trust Planning", "Supplemental Needs Trusts For Special People" and "Tax Planning for Small Business."
---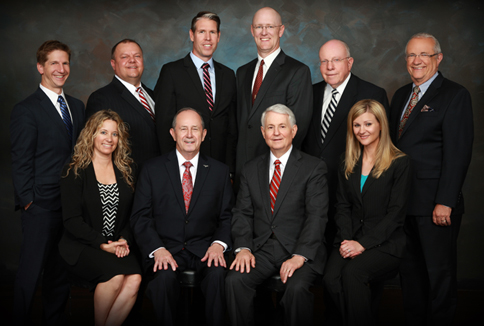 Dan Morris & Tim Hall
Morris Hall PLLC
Phoenix, AZ
www.morristrust.com

Morris Hall takes pride in helping our clients protect those that they love and to help them leave a legacy. We recognize that our living trust documents start helping our clients as soon as they are created with the various provisions included. It is very much a 'living' document.
DocuBank allows each of our clients to have the extra security of having these documents accessible in case of an emergency. Not only is it important to have the documents themselves, but even more important to have the ability to access them. The ability for a doctor or loved one to access them in a time of need helps to give clients even greater peace of mind. DocuBank is another piece of the puzzle, which we are proud to offer to our clients.
For more than four decades, Morris Hall, a Premier Estate Planning Law Firm, has provided quality legal services for our Arizona and New Mexico clients. The firm has helped thousands of people who are concerned about protecting their families from the devastating effects of disability and death.
---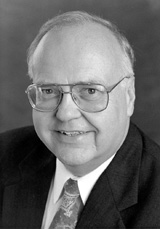 John Pfarr
Pfarr & Rethore, PC
Phoenix, AZ
www.p-rlaw.com
"DocuBank is an effective tool that clients appreciate for notifying family members almost immediately in the event of a death or unscheduled hospitalization, no matter where this may occur. It serves as a symbol clients can understand of the lengths we go to in making sure that clients' estate plans will work, when needed, as designed. Whenever I see clients after a year or more absence, it has become a ritual; I always ask them to show me their DocuBank card and how they have it kept in a conspicuous place in their wallets or pursues. It amazes even me, but they always have the card with them. It is sometimes the only aspect of their estate planning they still remember.
"Ever since meeting the DocuBank founders in the early 1990's, I have 'gifted' every single client a 5-year DocuBank subscription. I do not tell them about this gift until after they have signed a commitment letter, however, because I do not want to cheapen the gift by making it look like a 'signing bonus' or gimmick to entice them to choose us for their estate planning needs. One day a prospective new client couple came to see me, having been referred by another client. After an initial meeting, they chose us as their estate planning counsel. At a subsequent meeting I explained DocuBank to them and explained the purpose of the 5-year gift subscription as a constant reminder to them of their obligation to keep their estate plans up to date. The wife blurted out 'Thank God.' The referral source had told them about DocuBank and showed them his DocuBank card. She said, 'When you didn't say anything about DocuBank the other day, we were afraid that you had stopped giving the gift subscription.' "
John S. Pfarr, a principal in the Phoenix-based law firm Pfarr & Rethore, PC., has been an estate planning attorney since 1970 and is still practicing. He spends most of his time at his home in Ft. Myers, Florida with Ellen, but they still maintain a residence in Essex, CT.
---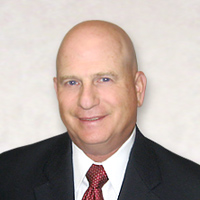 James Strull
Pashman Stein Walder Hayden, P.C.
Hackensack, NJ
www.pashmanstein.com
Jim has practiced law in New Jersey since 1974 and in New York since 1981. He has concentrated his practice in the areas of estate planning, estate and trust administration, business succession planning and business transactions. He advises clients in these areas and when the need arises, he is an experienced litigator in the areas of estate, probate and chancery matters.
Providing advice to individual and business clients requires knowledge of a wide range of areas of law including estate and gift taxation, estate and trust administration, real estate, business transactions and risk management. While still in college and for a time after graduation, Jim worked as an insurance broker in New York City and he brings that entrepreneurial experience to every professional engagement.
---
Jerry Sutton
SuttonAdvisors, PLC
Lansing, MI
www.suttonadvisors.com
"Until you use DocuBank, you probably won't understand the true value: When my mother had a heart attack a few years back, she was taken to a hospital about an hour from her home (she lived in a rural area). I lived about an hour and a half from the hospital she was being transported to.
"I got the phone call from her husband that she was on her way to the hospital, and away I went. About halfway there, I realized her health care documents were in my file cabinet at home. Knowing she had DocuBank and knowing that I had previously checked her wallet to make sure the membership card was in a visible location, I personally made the call from the hospital to DocuBank. Within 10 minutes, the documents were faxed to the hospital and I received another phone call back to confirm all were received in good condition.
"Not only did they provide a service that I utilized that day, I've also advised our clients to share the card with their physicians. No longer do they need to carry around an envelope (or binder) with their documents."
---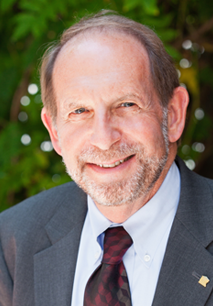 Stuart Zimring
Law Offices of Stuart D. Zimring
Los Angeles, CA
www.elderlawla.com
"My clients find it easy to enroll with good with followup and DocuBank's staff are very user-friendly.'"
Stuart D. Zimring is in private practice in North Hollywood, California where he concentrates in the areas of Elder Law, Estate and Life Planning, Special Needs Trusts and Probate, Conservatorship and Trust Litigation matters. He is certified as a specialist in Estate Planning, Probate and Trust law by the Board of Certification of the State Bar of California, and is co-Author (together with Donna Bashaw, CELA) of "Tax, Estate & Financial Planning for the Elderly - California Guide" and (together with Prof. Rebecca Morgan, Bradley Frigon and Craig Reeves) "Fundamentals of Special Needs Trusts", both published by Matthew-Bender.
He graduated from the UCLA School of Law in 1971 with a J.D. degree and is admitted to practice in California, the U.S. District Court, Central and Northern Districts of California and the U.S. Supreme Court.