Medical Snapshot Info
With MY MEDICAL SNAPSHOT you can make MORE of your critical medical information instantly available with your DocuBank Card 24/7: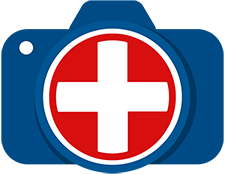 Surgeries & Hospitalizations
Medical Conditions & History
Family History
Allergies

(more than displays on the card)

Specialists & Other Care Providers
You can already store a Medication List

Doctors and hospitals receive My MEDICAL SNAPSHOT instantly along with your advance directives when your DocuBank Card is used. The more information doctors have, the better the care they can provide.
Why it matters: With My MEDICAL SNAPSHOT every ER, hospital and new doctor that you visit can receive the medical info they need to give you the best care possible. More information means better diagnosis and faster treatment. My MEDICAL SNAPSHOT is modeled on New Patient Intake forms, so it covers the questions most doctors ask of new patients.
My MEDICAL SNAPSHOT is an optional addition to your DocuBank membership. To set up My MEDICAL SNAPSHOT as part of your DocuBank account, simply view the demo by clicking on the button below or log in at DocuBank.com and click on the "Medical Snapshot" tab to get started.
Please call with any questions. 866-362-8226 or email us at info@docubank.com. Thank you!